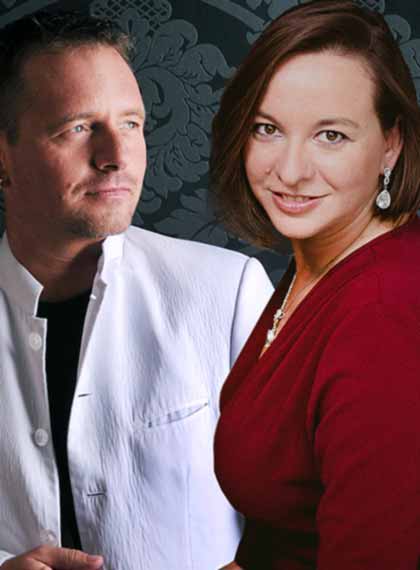 Alex N's Project
"Étude de fantaisie"
Together with the Songwriter und Singer Alex Nolze, with whom she has been a close friend since her youth, she produced the pop song "Étude de fantaisie" in January 2021.
The story behind it is extraordinary:
When he was 10 years old, Alex sat at the piano and was supposed to practice a Schumann Étude. His first small piano piece was inspired by this. Over 40 years later, Alex wrote a lyric to it and the "Étude de fantasia" was born. The mix of classical Étude and pop song is just a perfect match with JUST Mandy - a homage to the musical friendship between the two artists.
"Viel mehr als Du weisst"
...is JUST Mandy's favorite song from Alex's album "Geld". It wa her wish to sing this song one time with Alex in a duet. With a vibrant "You win again" style from The Bee Gees, a new interpretation is created -  just to JUST Mandy's taste.